I went through my hard drive to make some space and found an old commission work I did around 2009 for an iPhone RPG project. Never shown any of the work I decided to create a small scene for these assets. First idea was to just take a nice screenshot from Maya and call it a day. But as I started doing so I wanted to do more. So I started putting them into Unreal 5. 
They are of course very outdated. No normal, roughness, or spec maps. But it was quiet fun and challenging at the time to work on these buildings. The budget was 140 tris per building. It was super limiting but fun to come up with different silhouettes and styles for these assets.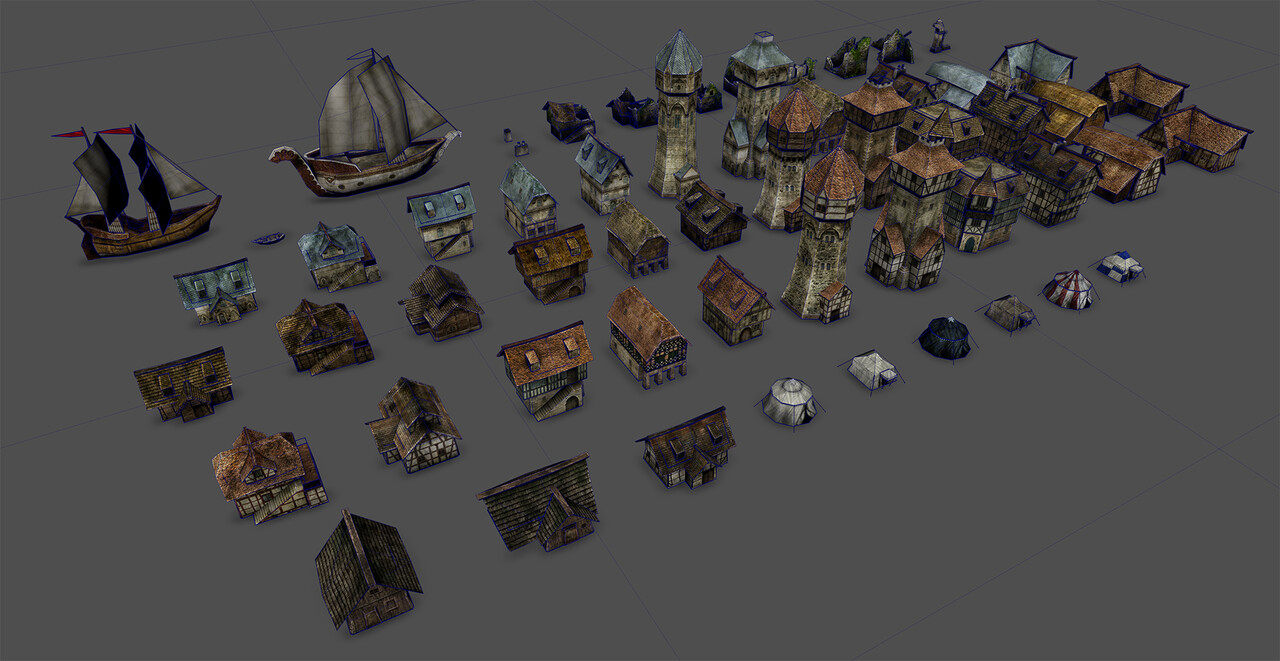 Most of the assets in Maya as I found them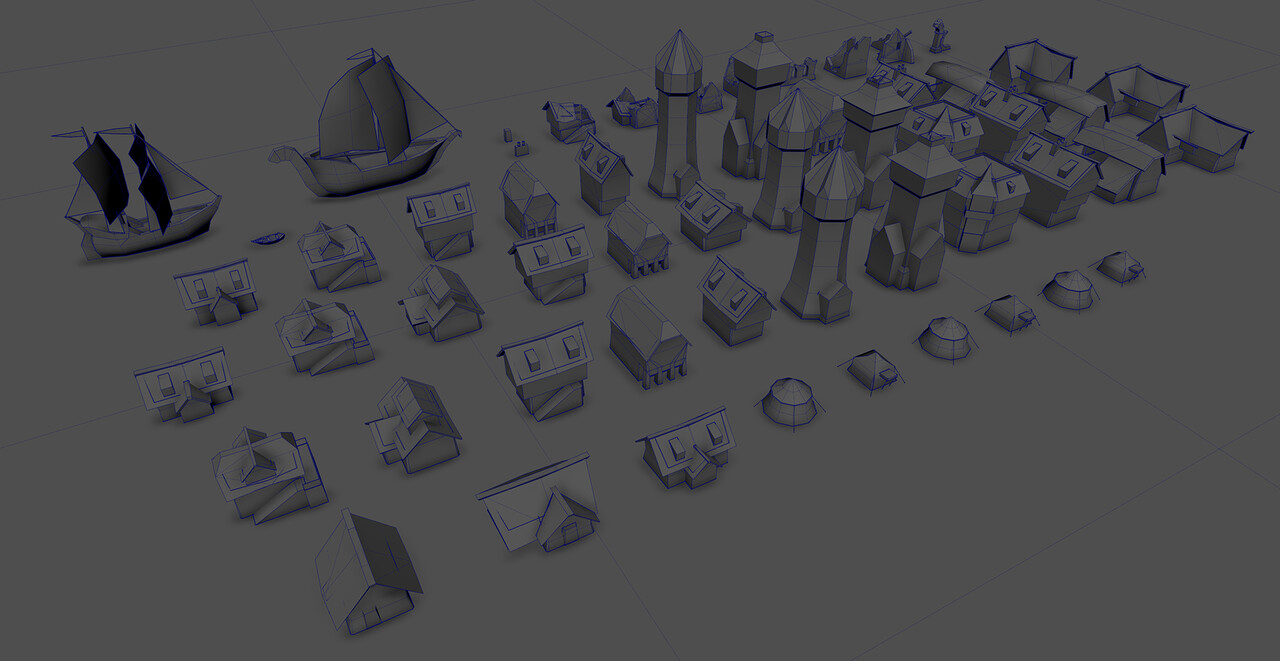 140 tris per Building or Ship. Quite challenging but fun to come up with different styles and silhouettes. In retrospect I would have used more alpha textures especially for some of the ruined assets.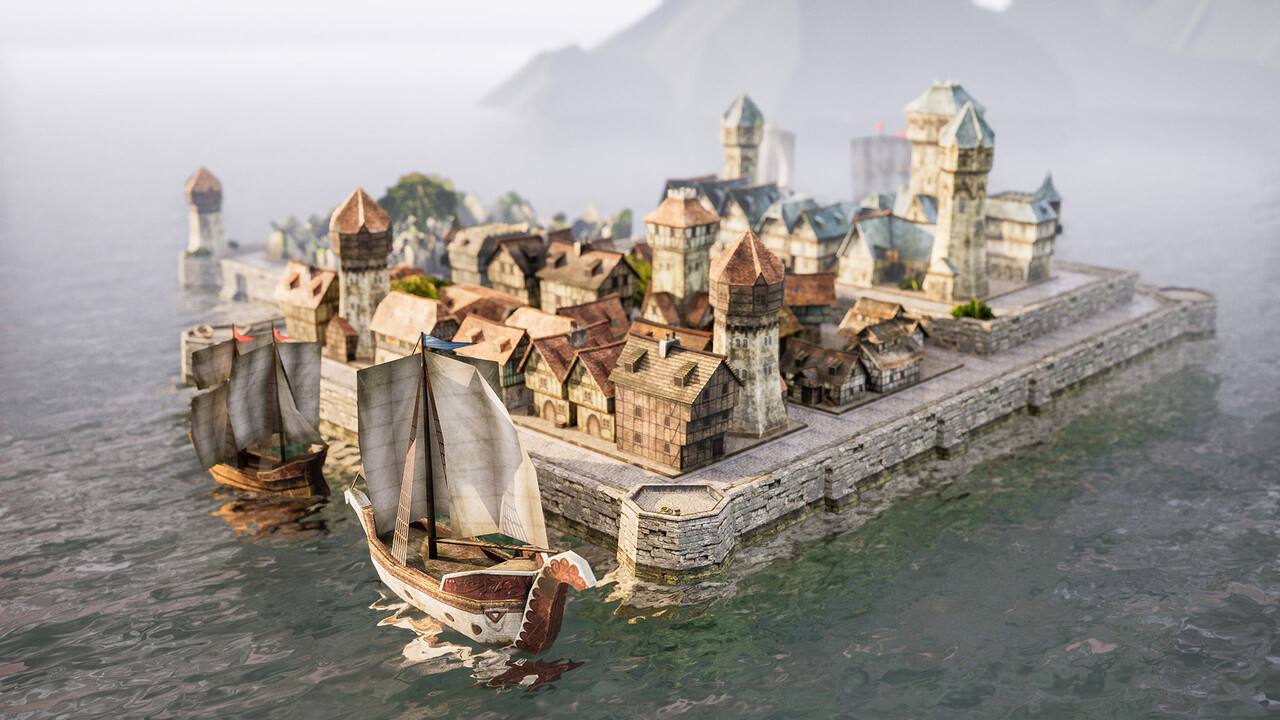 I just selected all objects in Maya and exported the selection as an FBX file with embedded Media. Import to Unreal created the materials with the correct texture assigned. Pretty straight forward process to get these old assets imported with just a few mouse clicks.